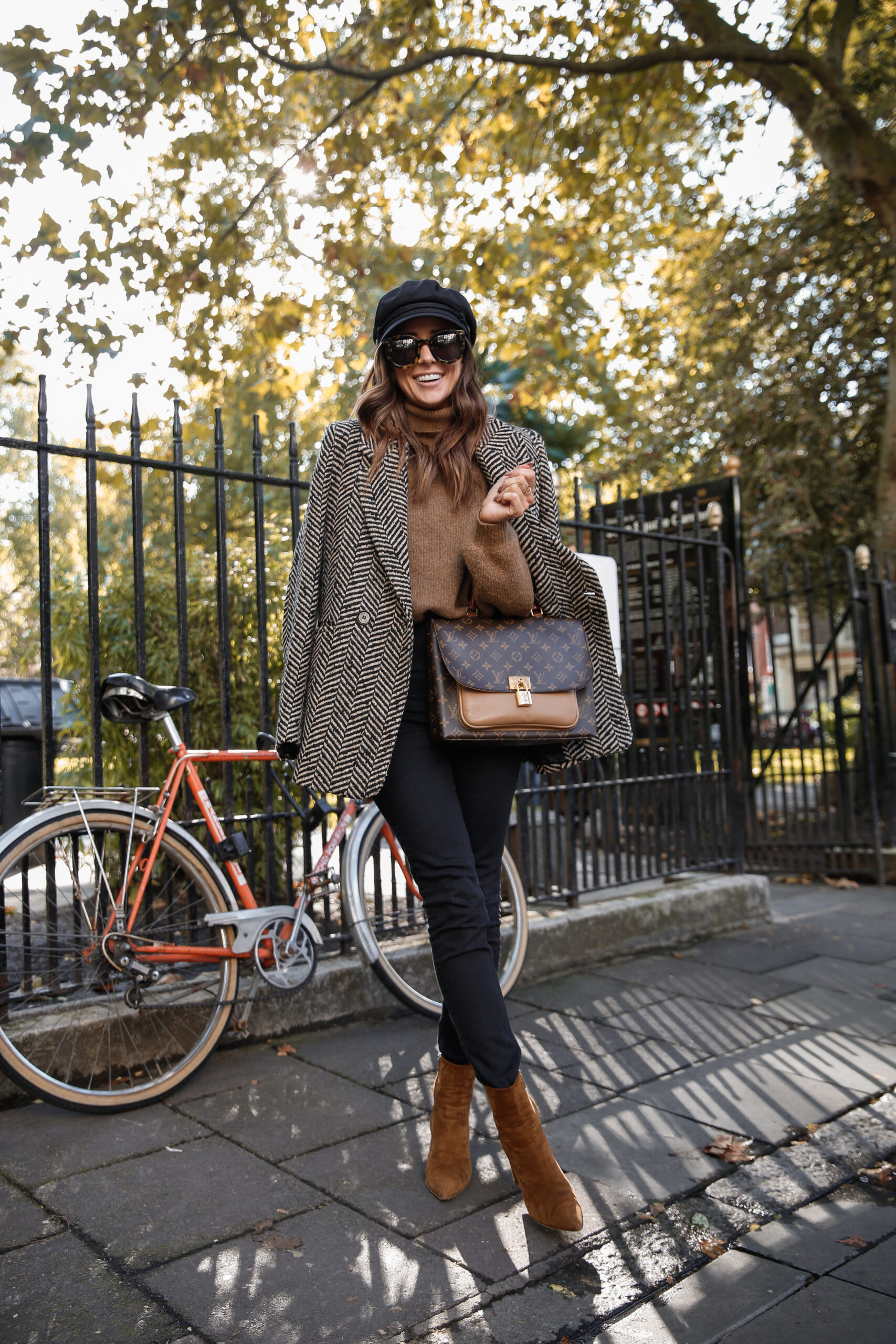 Hi friends! October is almost on its way out, so you know what that means! November, and the colder weather that comes with it, is right around the corner! Have you had your eye on any new coats for the winter season? I certainly have! Coats are one of my favorite pieces in a wardrobe. A good coat can last for years, it can elevate just about any outfit, and it can be styled in a countless number of ways. To me, a high-quality coat is worth the investment because I know I'll get a lot of use out of it.
As the trends come and go, coat style doesn't seem to change too much. This is good news because that means the new coat that you add to your closet this year will likely still be in style for the next few seasons! One trend I love to see sticking around is blazers as coats. A thicker, oversized blazer can definitely count as a coat, like this Anine Bing Diana Blazer that I'm wearing here. Actually, I purchased this blazer two years ago [these photos are from 2021], and it has proven to stand the test of time! When I add pieces to my wardrobe, I always want them to be able to last, both in quality and in style. And with coats, my approach is no different.
OUTFIT DETAILS
The Coats I Have My Eye on Right Now
As you can probably tell by some of the coats included in this collage, I'm a sucker for a good wrap coat! The style of a wrap coat tends to suit smaller body frames really well, and better than most other coat styles. This wrap coat is one of my all-time favorites.
When it comes to coat trends this season, the silhouette I've seen the most is the oversized coat style. I've seen them at just about all of my favorite retailers, in both single and double-breasted. So, if you're in the market to add a trendier coat style to your wardrobe, I think one like this oversized wool coat is a great option.
After many years of building a collection, I have a wide variety of neutral coats in my wardrobe in my wardrobe. So this season, I think I might just have to pull the trigger on a coat in a happy color! I have my eye on this gorgeous pink coat from Sezane.
For my round-up of must-have jackets for the season, see this post!
Which coat is your favorite from the coats I have my eye on? Let me know in the comments! xo.
#Coats #Eye