Last week a friend of mine said, "I don't plan my vacations based on what to see anymore, but on what to eat." 
Once upon a time, most people's world travel bucket lists were based largely on the iconic landmarks, museums, and nature/wildlife they wanted to see.
But nowadays, street food, markets, and cooking classes are also likely to be included in the decision-making process. 
In truth, many countries have the potential of becoming foodie travel destinations. Countries like Italy, France, and China have long been known for their delicious cuisine.
Other destinations are more recently becoming increasingly popular for their food traditions, fueled in part by travelers' desire to get as far off the beaten mass tourism track as possible. 
Of course, food and nature go hand in hand: Enjoying fresh, locally sourced ingredients while surrounded by natural beauty has a different feeling than eating food shipped from thousands of miles away in a downtown restaurant.
More and more travelers also enjoy learning about food, visiting local farms, meeting local producers, and taking cooking classes. 
Read on for our guide to 10 of our favorite travel destinations for foodies who love nature!
READ MORE: The 30+ Best Food Gifts From Around The World
BEST FOODIE TRAVEL DESTINATIONS GUIDE
Alaska
Argentina
Brazil
Greece
India
Italy
Japan
Peru
Spain
Thailand
READ MORE: Traditional Food Around the World: 30 Famous Dishes You Can Make at Home
1. ALASKAN FOOD
America's Last Frontier is definitely better known for its landscapes and animals than its cuisine. And with good reason: Each of Alaska's National Parks is a stunning natural treasure. 
So what about Alaskan food? Most people that haven't visited the state have probably never thought of it.
But thanks to it northerly location and relatively pollution-free waters, Alaska is home to some of the world's most excellent king crab, snow crab, and salmon.
Those Alaskan bears know a thing or two when it comes to good fish! 
In Summer and Fall, the forests of Alaska become full of berries, which are great in pies, preserves, and ice creams.
If you have a stronger stomach, don't miss a chance to try akutaq, a local specialty made with frozen berries mixed with whipped fat, fish, tundra greens and/or roots. Just what you need after a day of heavy hiking or kayaking.
READ MORE: 30 Facts About Tlingit Art, Culture & the History of Alaska's Native Tribes
2. ARGENTININA FOOD
There are many reasons to love Argentina, and its stunning landscapes and excellent food and wines are definitely among the most noteworthy. 
The secret of Argentinian cuisine lies in its wild, unspoiled nature. The Argentina wine routes of Mendoza and Cafayate are so fertile because of the pure soil and water running from the nearby Andes.
That asado (barbecue) you're having with your Malbec is so tasty because Argentinian cattle spend their days grazing in the endless fields in the central part of the country, not cooped up in a box! 
When it comes to nature, the best place to visit in Argentina is definitely Patagonia. The jagged mountain peaks of El Chalten and Torres del Paine and the wild glaciers of Perito Moreno are some of the most spellbinding sights you'll ever see. 
When on a trip to Patagonia, make sure you enjoy a traditional barbecue. This usually includes a whole roasted cordero patagonico (free-range lamb) as well as a savory blend of herbs and spices to be enjoyed with roasted meats. 
READ MORE: The 20 Best Places to Visit in South America
3. BRAZILIAN FOOD
Brazil is the largest country in South America, occupying roughly half of the entire continent.
It's home to an incredible array of ecosystems, from the Amazon Rainforest to the sand dunes of northeast Brazil, to the Mata Atlantica Rainforest in the south.
Next to the Amazon, Brazil's Pantanal is arguably the best nature attraction in the country. It's an immense tropical wetland located in the central part of the country, where it's possible to spot alligators, macaws, and even jaguars.
Yet Pantanal cuisine is still relatively unknown outside Brazil. 
Some recipes combine local ingredients with Brazilian flavors, like moqueca de pintado, a coconut stew from Bahia that's made with freshwater fish rather than prawns.
Other preparations are borrowed from nearby countries, including sopa paraguaia, a kind of savory cornbread to be enjoyed with picanha, Brazil's favorite cut of beef for the barbecue. 
READ MORE: 21 Incredible Animals That Live in the Amazon Rainforest
4. GREEK FOOD
When you ask people what they liked best about their trip to Greece, food is often one of the first things they'll mention.
It comes as no surprise: In Greece, you're likely to spend the best part of your days enjoying long, delicious meals, surrounded by whitewashed villages, cascading bougainvillea, and the turquoise colors of the Mediterranean. 
But there's a lot more to Greek cuisine than gyros, souvlaki and moussaka.
Most Greek meals start with a selection of mezedes, a series of dips and small plates that usually include taramasalata (a dip made with fish eggs), tzatziki (yogurt, garlic, and cucumber), and skordalia (a mouthwatering garlic potato dip). 
Depending on where in Greece you are, this could be followed up by seafood specialties such as grilled fish or octopus, which are popular along the coast and in the Greek Islands.
If you can, don't miss visiting Greece for special occasions like Orthodox Easter, when you can sample festive dishes such as stuffed roasted lamb. 
READ MORE: 20 Stunning Santorini Photos That Will Make You Book a Trip to Greece
5. INDIAN FOOD
The Indian subcontinent is so vast and diverse, it comes as no surprise that traditional food there varies dramatically.
From the fiery curries of Southern India to the Portuguese-inspired flavors of Goa and the delicious street food available all over the country, you'll be hard pressed to have the same meal twice when traveling to India.
India is also the perfect foodie destination for vegetarians. About half of the Indian population is vegetarian. So even if you don't consume meat, you won't go hungry! 
The Madhya Pradesh region is a great destination if you're planning to enjoy Indian animals. This area is home to iconic Indian National Parks such as Kanha and Nagarhole, where Bengal tigers are frequently spotted. 
Madhya Pradesh cuisine is influenced by the flavors of Rajasthan, with lots of kebabs and biryanis on offer, but also a good selection of vegetarian specialty dishes. 
READ MORE: 50 Fascinating Facts About Indian Culture (By Region)
6. ITALIAN FOOD
Italy should require no introduction when it comes to cuisine. But you do need to travel to the country in order to understand that it's not all about pasta and pizza. 
Italy stretches over 700 miles from north to south, and its cuisine varies accordingly.
For instance, the flavors of South Tyrol (the northernmost region) borrow heavily from the German/Austrian tradition, with lots of smoked pork and sauerkraut.
Whereas in Sicily the cuisine includes some Arabic influences: One of the best Sicilian dishes is cuscusu, a fish-based take on couscous. 
Sicily is the ideal foodie travel destination for nature/wildlife lovers. Take in some of the region's best known historical and natural sights, but also explore Sicilian street food and sweets in between your other adventures.  
READ MORE: The 15 Best Hidden Gems in Europe to Avoid Crowds
7. JAPANANESE FOOD
Regardless of where in the country you're heading, eating out is likely to be a highlight of any visit to Japan.
From steaming bowls of ramen slurped in a Tokyo backstreet to a multi-course kaiseki feast in an upscale restaurant, Japan definitely doesn't disappoint when it comes to food. 
But if you ask Japanese people where to find the best food in the country, they will all give you the same response: Hokkaido. 
Japan's northernmost island is one of the best places in the world where nature and food come together, creating unforgettable experiences.
Hokkaido is a place where bears roam free, where trees outnumber skyscrapers, and tradition and modernity still coexist like nowhere else in the country. 
In terms of food, the island is well known for its fresh, delicious seafood, and there's no better place to enjoy it than Hokkaido's famous fish markets.
READ MORE: 50 Ways to Celebrate New Year Traditions Around the World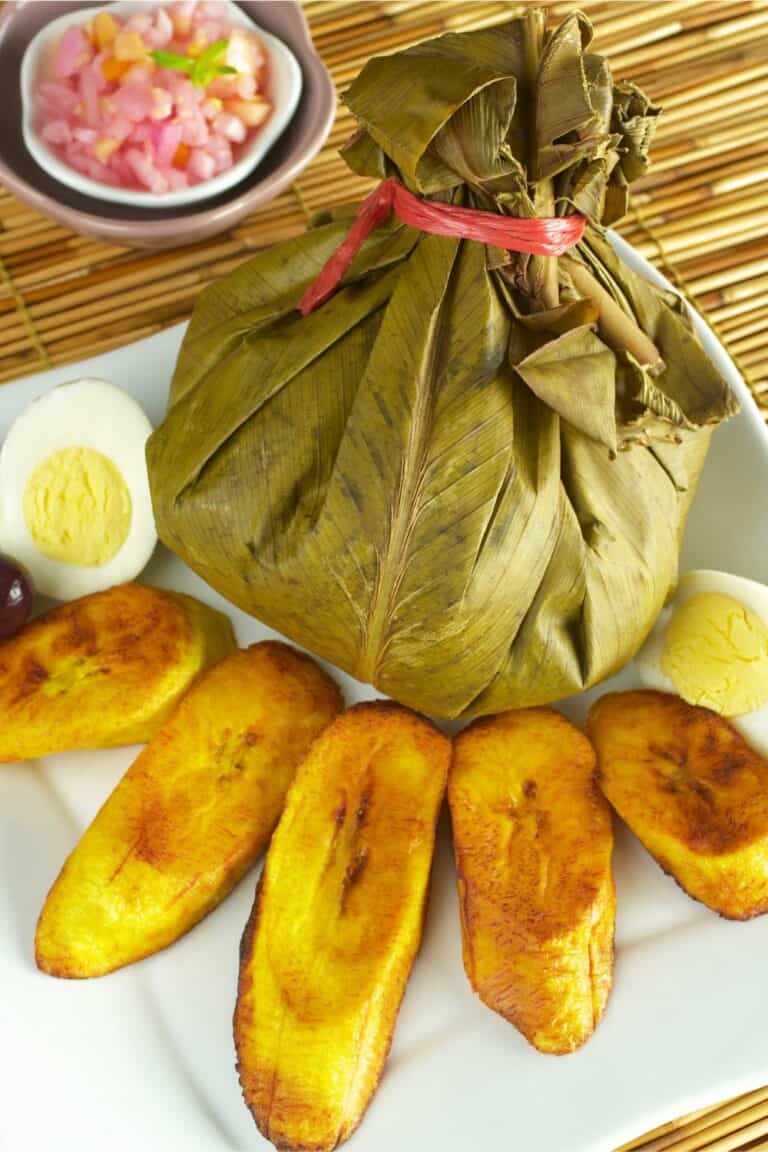 8. PERUIVAN FOOD
Peru is considered one of the new kids on the block when it comes to foodie travel destinations. A decade ago, most people visited for the Inca ruins, mountains and jungles.
But nowadays Lima's swankiest restaurants need to be booked months in advance, and many travelers look forward to sampling chicha morada as much as they look forward to their first glimpse of Machu Picchu. 
There are three main geographical regions in Peru– the costa (coast), sierra (highlands), and selva (Amazon Rainforest)– each with unique landscapes and cuisine.
Exploring Northern Peru is the ideal way to get away from the crowds, visit little-known destinations like the Chaparri Nature Reserve, and see the remains of Peru's earliest cultures.
It also provides a chance to enjoy coastal specialties like ceviche and refined Nikkei cuisine (a Japanese/South American fusion) in Lima. 
Another great option is an Amazon Cruise, which includes the opportunity to enjoy local specialties like juane (spiced rice, meat, egg, and olives wrapped in bijao leaves and boiled in clay pots) and grilled or fried piranha.
Some small ship cruises offer a chance to see Peruvian wildlife and meet the Ribereños (river-dwelling) people, where you'll have an opportunity to learn about medicinal plants found in the rainforest and how they are used to treat ailments. 
READ MORE: 25 of the World's Biggest Waterfalls (By Continent)
9. SPAINISH FOOD
Where Greece has mezedes, Spain has tapas. This approach to small-plate dining is an ideal way to sample a large variety of dishes in just one sitting, preferably accompanied by a bottle of cava or vino tinto. 
Each region in Spain is known for different dishes and specialties: Galicia in the northwest is famous for its seafood, whereas Salamanca is the capital of jamon, Spain's delicious, air-cured ham. 
However, the best destination to blend the pleasures of food and nature is probably Costa Brava. This stretch of coast between the French border and Barcelona is where the foothills of the Pyrenees meet the Mediterranean Sea.
Traditional local recipes include both meat and seafood, with specialties like fideua (a noodle version of paella) and canelons (pasta tubes filled with meat, vegetables or seafood, then in the oven).
The region is known for its fine dining tradition, with legendary restaurants like El Bulli and Celler de Can Roca. But even a simple village restaurant will usually offer excellent, hearty fare without breaking the bank.
READ MORE: 25 Tallest Mountains in the World By Continent (World Travel Bucket List)
10. THAI FOOD
CNN declared Massaman Curry #1 among the world's best dishes. They wrote, "'The Land of Smiles' isn't just a marketing catch-line. It's a result of being born in a land where the world's most delicious food is sold on nearly every street corner."
Delicious street food is simply a way of life in Thailand. Anywhere you go, you'll find locals cooking and eating in the street.
Street vendors can be seen whipping up freshly-cooked noodle dishes such as the ubiquitous pad thai, fiery som tam papaya salad, sticky rice with mangoes, and a variety of other delicacies. 
For something a little different from the usual Thai island-hopping adventure, head to the country's northern region to hike in the national parks and visit hill tribes.
There you can taste scrumptious local dishes like kao soi, a blend of turmeric, chicken broth, coconut milk, and soy sauce topped with crunchy noodles. –by Margherita Ragg, courtesy Green Travel Media 
BIO: Margherita Ragg is a freelance writer from Milan, Italy. She is passionate about wildlife, ecotourism, and outdoor adventure activities. She runs the popular nature and adventure travel blog The Crowded Planet with her husband Nick Burns, an Australian travel and wildlife photographer.
#Foodie #Travel #Destinations #Nature #Lovers