Want to enjoy some sweet cherries but don't have anything to pit them with? Discover how to pit cherries without a fancy cherry pitter!
Picture this – you're sinking your teeth into a fresh cherry when you almost crack your tooth on something hard, the pit. But the problem is that you don't have a classic cherry pitter. So, what do you do?
I'll tell you! In this post, I'll share with you my kitchen hack for pitting cherries at home without any fancy kitchen gadgets! Now you can snack on your favorite seasonal fruit without making an impromptu trip to the dentist!
Benefits Of Cherries
Cherries taste amazing and are incredibly healthy for you.
Cherries are high in antioxidants which help protect against free radicals. They are also high in vitamins and minerals that help prevent certain cancers. The anti-inflammatory properties of cherries help with gout, muscle pain, and arthritis.
Tart cherries are naturally high in melatonin, which helps you sleep. Plus, cherries can help reduce belly fat. That sounds like some great reasons to get those cherries pitted and eaten!
How To Pit Cherries Without A Cherry Pitter
Step by Step Instructions: 
Step 1: Working over a cutting board, use a small sharp paring knife to make a cut around the side of the cherry, cutting through the flesh and down to the pit.
Step 2: Using your own bare hands, grab the bottom of the cherry and twist it off. It should come off without any problems.
Step 3: Pinch the tiny pit with your fingers and pull it out of the second half. You may have to pry just a bit but do so gently to keep as much fruit intact as possible.
DONE! Oh yeah! So simple, right? Just think of all the cherry recipes you could make with them!
Additional Tips For How to Pit Cherries
Before you start this easy trick, be sure to wash the cherries using a natural produce wash. Or you can make your own using one of these simple recipes. Even organic cherries can have some pesticide residue.
Wear an apron just in case you decide to do this right after you get dressed in the morning, and cherry juice squirts all over you. Ask me how I know.
Some people will use chopsticks, a paper clip, hairpins, or a metal straw to remove the cherry pits rather than just pulling them out. I didn't have trouble using my fingers, but if you run across a stubborn pit, you could give the paper clip method a try! I'm sure it works well!
What To Do With Pitted Cherries
Now that you have a delicious bowl (or three) of cherries ready to go, you need some ideas on what to do with them.
If you want some breakfast options, add cherries to this Apple Crumble or sub for peaches in cobblers. Put fresh cherries in your Oatmeal or add to your High-Protein Smoothie. You could even try them in these Mini Chocolate Chip Scones!
Don't rule out some lunch or dinner options either. You can add cherries to chicken salad or try this twist on Caprese Salad!
For those with a sweet tooth, the classic cherry pie is an option. This real food berry pie recipe is just the ticket. My kids love these Cherry Limeade Popsicles (all real food ingredients, of course!). Or mix up this Dairy-Free Berry Mousse to top a bowl of fruit salad. 
Mix them with other fruit to make Fruit Butter or jams. Put the jam on ice cream like a cherry sauce! Add them to Kombucha to make some delicious flavors.
You can dehydrate cherries for snacking or add them to salads or Homemade Granola Bars. Puree and make Fruit Leather for an on-the-go snack. If you run out of time, stick them in the freezer and save them for baking later.
FAQs On How To Pit Cherries
How should I store pitted cherries?
Pitted cherries should be stored in an airtight container or plastic bag in the refrigerator to maintain freshness. They can be stored for a few days, but for longer-term preservation, consider freezing them. Use the method described in this post. 
Do I have to remove the pit of a cherry?
I recommend it for two reasons:
1. It's a choking hazard for small children.
2. Biting down on a hard pit can break your teeth!
When is the cherry season?
The sweet cherry season starts in late May and runs until July, and the season for sour cherries lasts from June and July to early August. It comes and goes in a flash! So, when you find those rock-bottom prices on cherries, it's a good idea to buy them in large quantities.
Pitting Cherries at Home
Whether removing those pesky pits from a lot of cherries for a dish or popping a few in your mouth, this is the quickest method that doesn't require any fancy equipment! Now you can enjoy your favorite fruit all summer long. Have you tried this method before? Let me know in the comments!
More Easy Tutorials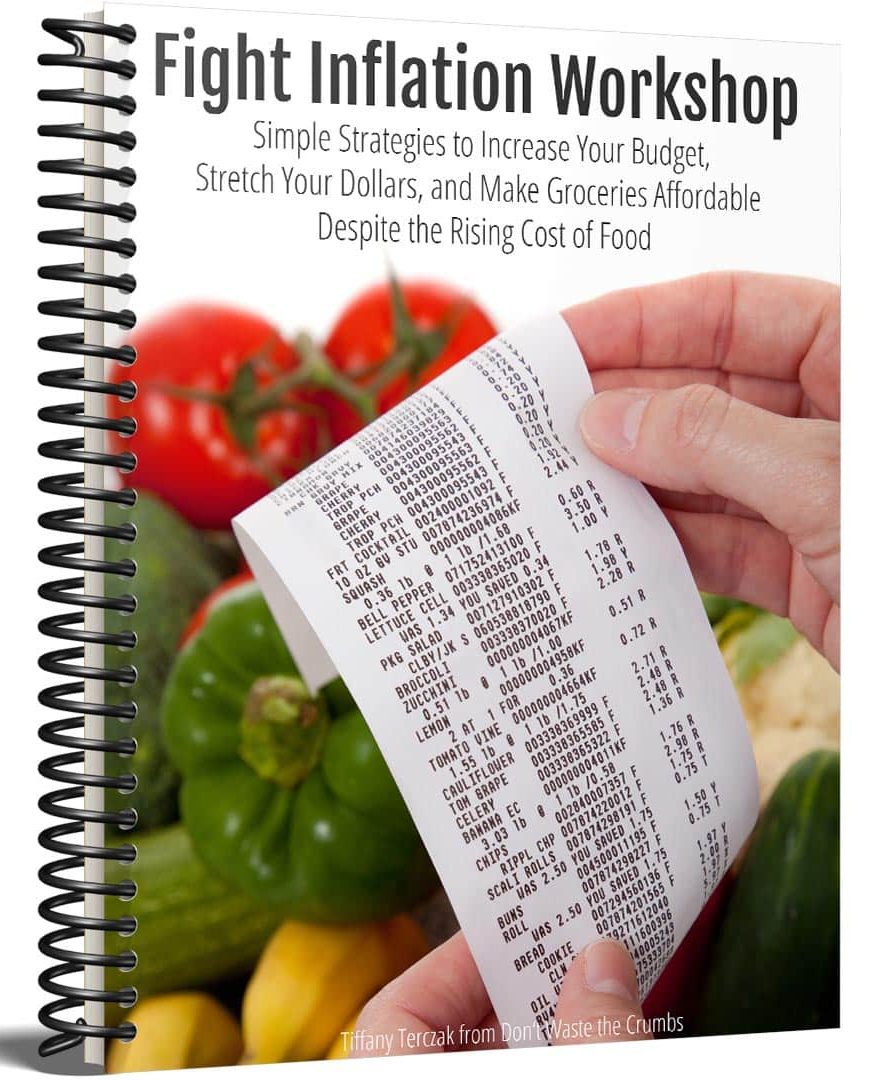 Fight Inflation Workshop
Sign up for my FREE Fight Inflation Workshop and learn simple strategies to save money, even with rising food costs!


#Pit #Cherries #Quick #Easy #Steps